MINDFULNESS-BASED INTERVENTIONS (MBI)
As an antidote to "alienated teaching" MacDonald and Shirley (2009) have identified the following seven synergies of mindful teaching, an approach that is anchored in contemplative practices and reflective inquiry: open-mindedness; loving and caring; stopping; professional expertise; authentic alignment; integrative; and collective responsibility. These are essential principles that teachers can draw on, to integrate more reflection and attunement into their teaching lives, in order to continually improve their teaching, and positive impact on their students and respective learning communities. The following excerpt, from a recent article by Jennings et al. (2011) captures the foundational benefits of incorporating Mindfulness-based interventions (MBIs) in teacher preparation and professional development programs:

Mindfulness involves two primary components: self-regulation of attention and non-judgmental awareness....As MBIs promote flexibility (Kashdan & Rottenberg, 2010) and self-reflection, they may be well suited for helping teachers overcome the tendency to make automatic, reactive appraisals of student behavior that contribute to emotional exhaustion (Chang, 2009). Thus, developing greater mindful awareness may support both effective classroom management and caring (Jennings et al., 2011, p. 38-39).

---
---

The Mindful TeacherBy Elizabeth MacDonald & Dennis ShirleyExcerpt from Teachers College Press website:
As academic achievement becomes narrowed into a single-minded obsession with test scores, what possibilities remain for ethical, caring teachers to hone their craft and inspire their students with the joy of learning? In The Mindful Teacher, authors MacDonald and Shirley begin by articulating the prevalent problem of "alienated teaching"—the kind of teaching that teachers perform when they must comply with external conditions that they feel do not serve their students well. As a solution, the authors propose "mindful teaching" —the kind of teaching that is informed by contemplative practices and teacher inquiry. They identify "seven synergies of mindful teaching" —strategies that teachers can use daily to integrate more reflection and attunement into their busy classroom life.
Check out the The Mindful Teacher website!
---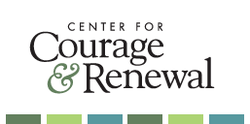 Courage in Schools
From the Center for Courage & Renewal website:
Programs for Teachers, Educators, AdministratorsCourage in Schools programs, retreats, and workshops are designed to help educators renew themselves and translate personal transformation into the transformation of their schools and institutions. We offer educators opportunities to reflect on the inner dimensions of teaching and leading and to increase their capacity to listen to self and others more deeply. Participants join with fellow educators to engage in honest self-reflection and explore questions about purpose, values, and commitment to their challenging work.
---
September 16, 2013 Garrison Institute Blog Post: "Incorporating Mindfulness Training into Teacher Education"

Flook, L, Goldberg, S, Pinger, L, Bonus, K, and Davidson, R.J. (2013) Mindfulness for Teachers: A Pilot Study to Assess Effects on Stress, Burnout, and Teaching Efficacy. International Mind, Brain, and Education Society and Blackwell Publishing, Inc. Vol.7--Number 3Garrison Institute -- Contemplative Teaching and Learning Initiative
http://www.garrisoninstitute.org/contemplation-and-education

Courage and Renewal Northeast -- Courage in Schools
http://www.couragerenewal.org/programs/courage-in-schools

Care for Teachers - a program of the Garrison Institute's Contemplative Teaching and Learning Initiative
http://www.garrisoninstitute.org/contemplation-and-education/care-for-teachers